We acquired 2 Rosita Box 270 HiFi Speakers with the purchase of the Rosita KL 3800 stereo. If you want to know why we spent time restoring these, check out these very similar speakers going for a meaningful paycheck portion.
If you prefer to watch a video of each stage, here's a link to the speaker veneer restoration and the accompanying stereo. Otherwise, here's the narrative version of the journey.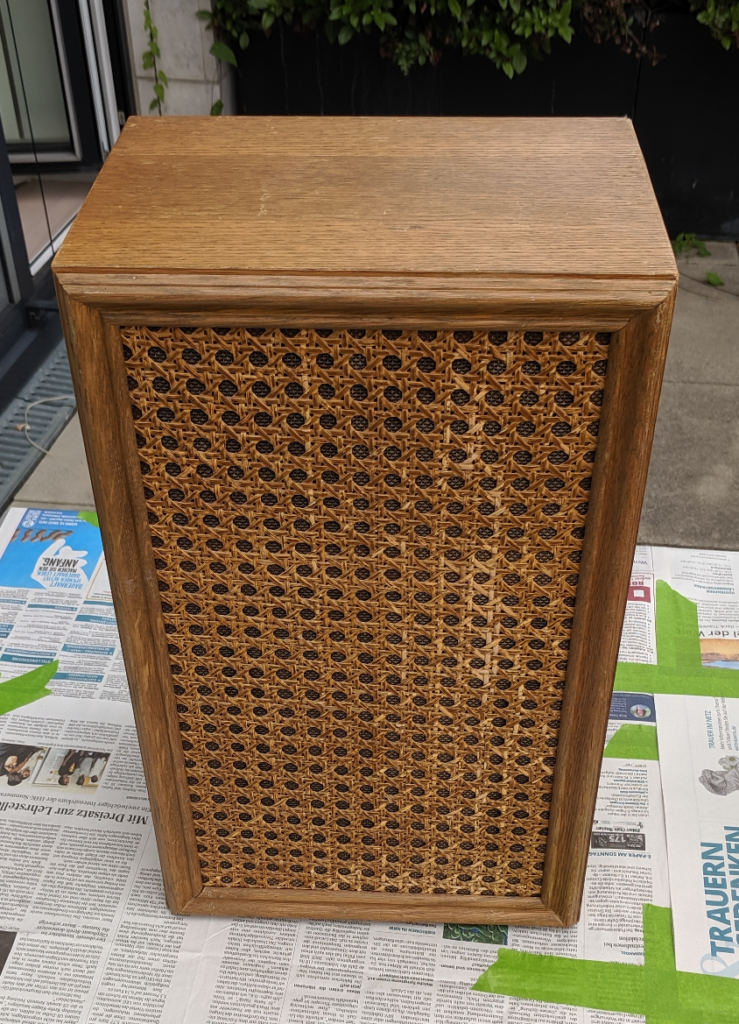 To bring these speakers back to life, we started with 60 grit sandpaper to take any remaining polyurethane and the stain off the speaker. Wood based boxes for things like speakers and stereo consoles are typically MDF covered with a thin wood veneer. This is much more sustainable consuming less wood and better shape maintenance since there's no warping like with pure wood.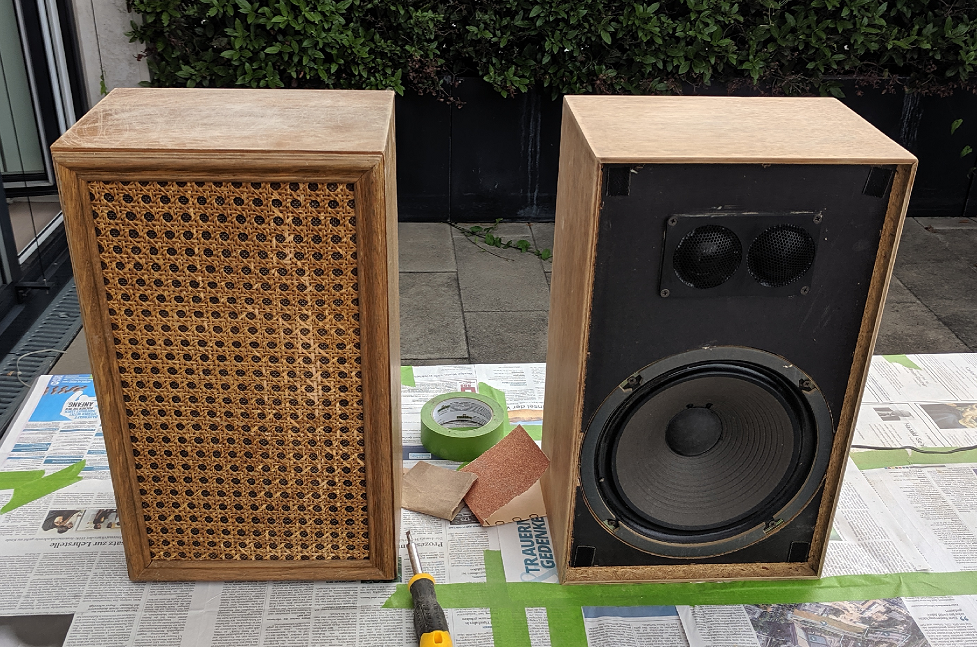 After using the 60 grit sandpaper, move to progressively finer grit sandpaper, like 150 then 220. This preparation time is worth it so don't take any shortcuts here! For every spec of polyurethane or stain that remains, the final product will look 10 times less professional.
After hours of sanding, then apply the stain and see your work pop for the first time: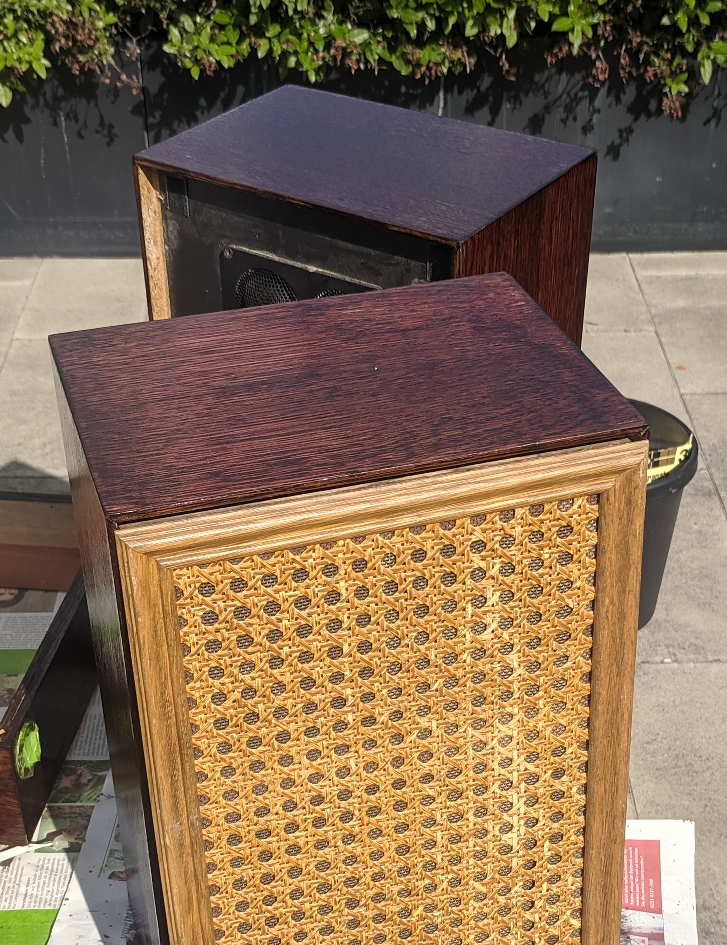 Next we replaced the wicker face of the speakers with a grill cloth that doesn't embarrass us. After sanding, staining and sealing the frame as well, it all comes together to breathe new life back into these speakers.