Grundig C410 Cassette
This standalone cassette player is a throwback for those of you 70's kids. Remember listening to tapes with your friends on a tabletop cassette player like this one? We do. Now we are restoring this Grundig C410 cassette player.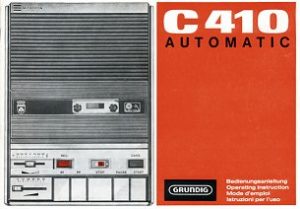 Also available to rent from our vintage electronic prop rental division.
Here's the RadioMuseum site that has other biographical information about this device.